Importance of lighting in a Kitchen
Lighting is an easy way to make a remarkable difference to your kitchen. The right balance of ambient, task and accent lighting can make your kitchen even more appealing, comfortable to work on and very stylish.
Types of Kitchen lighting
Just a few years ago, choosing a beautiful light and placing it in the middle of the kitchen was considered enough. But with the arrival of LED technology, the lighting solutions have also changed. And designing the right lighting for Kitchen is a more ambitious challenge. It helps to know the different options you have to make your kitchen more attractive.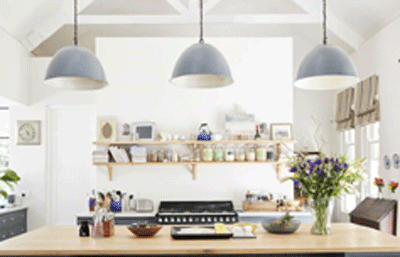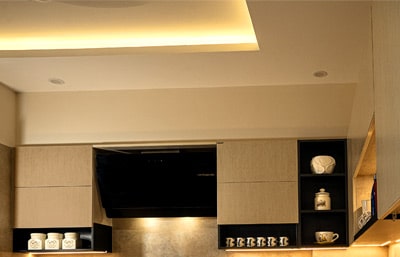 Lighting under overhead cabinets

Slide 1
Clever accessories that support diverse cooking styles and adds an elegant look to the kitchen.
Slide 2
Discover inspiration for your new kitchen - ideas for storage, organization, layout and decor.
Slide 3
Little things that go into making a great Kitchen!